If you are trading online, it is not difficult to realise a scammer or an phishing email. Just take some minutes to read below tips, and you will find out how to avoid them:
1. Do not click on any links enclosed with messages.
If you dont know the sources of links, please do not click. If you clicked the links by accident, DO NOT enter email/ password/ download files/ images which are required by those phishing sites.
Example:

2. Do not open compressed files or strange files
Be wary of the attached files with message. DO NOT open compressed files or strange files from the sources you do not know.
Example: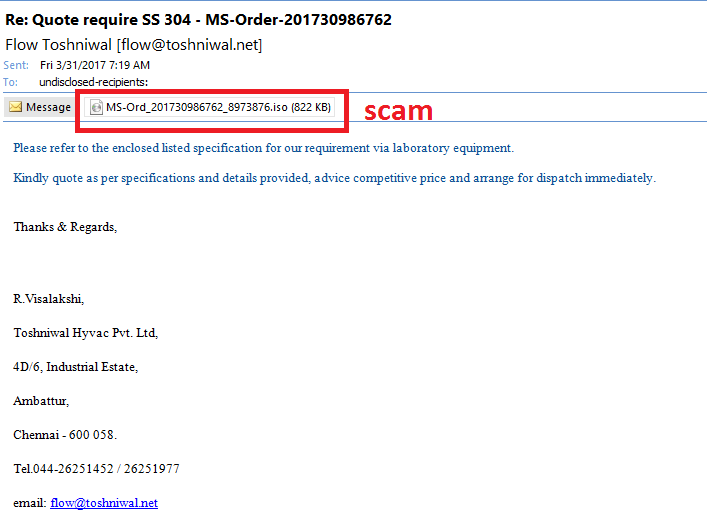 3. Be wary of all interesting offers
Example:

4. Check email address of partners carefully
The fraud is a very little different from the true email address, must check carefully.
For example:
True email address: john.nguyen@grocimex.vn
Fraud email address: john.nguyen@grocjmex.vn
5. Check banking information before transfering money
- Double check the information with partner via both phone and email
- Use safe mode of payment if possible: L/C
- The best way to prevent phishing is to consistently reject any emails or messages which ask you to provide confidential data. Delete these emails and call your bank to clarify any doubts.
6. If new partners, check their company information carefully
- Check information on internet: via Yellow pages, websites, Bussiness direction...
- Check information via Embassy / Trade support office in your country
- Check information via government's portals of partner's country.
Example:
Hopefully the above tips are helpful for you. We wish you all safe and prosperous business.